Tampa Bay Lightning Prospects Advance To World Juniors Final
Five Tampa Bay Lightning prospects on Team Canada will face off against Team USA in the 2017 World Juniors Tournament Final tonight.
The 2017 World Junior Championship has finally arrived, and the 10-day tournament will conclude tonight, as Team Canada and Team USA will face off in a North America final match-up at the Bell Centre in Montreal. These two teams will duel it out in the gold medal game for the first time since 2010.
For those of you who don't follow the tournament, the World Juniors happens on an annual basis and has been hosted by Canada four times in the past seven years. This year, Toronto and Montreal are the host cities, and next year, Buffalo will host the tournament. Backed by the support of the home country, Team Canada has appeared in the final once again, just two years removed from their last gold medal.
Now, you may be wondering how this all relates to the Tampa Bay Lightning. Well, this year the Lightning organization has a record five prospects on one team. Tonight, those five players will represent Team Canada on the big stage, as they'll battle the Americans for the ultimate prize of the tournament.

Tampa Bay Lightning
Puck Prose

Tampa Bay Lightning: Tyler Johnson should waive his no-move clause
Tampa Bay Lightning prospects Anthony Cirelli, Mitchell Stephens, Connor Ingram, Taylor Raddysh and Mathieu Joseph have all played for Canada in the World Juniors, and they'll look to help capture Gold for the Red and White. If you're an American Lightning fan, but want to see some of the future light it up tonight on the scoresheet, cheer for our friends north of the border.
In the preliminary round, Team Canada went 3-0-0-1 and captured wins over Russia, Slovakia and Latvia by a combined score of 20-5. Their one loss came against the United States when they dropped a 3-1 decision in Toronto. Nonetheless, the Canadians played well in the group stage and advanced to the Quarterfinals Round.
Canada faced the Czech Republic in the quarterfinal round and put 41 shots on net in a 5-3 victory on Monday in Montreal. Stephens scored a goal and had two assists, while Cirelli contributed two assists on the night. In addition, goaltender Connor Ingram allowed three goals on 19 shots, but he did enough to earn the win.
With that win, Team Canada advanced to the semifinal round to face Sweden. On Wednesday night, Canada took down the Swedes in a 5-2 victory in front of the home crowd. Ingram did not start, but Cirelli scored a goal and had an assist, and Stephens scored a goal as well in the winning effort.
Following that victory over Sweden, Team Canada advanced to the gold-medal game against the U.S., which will be played tonight. The Tampa Bay Lightning prospects in this tournament have played a big role in Canada's success and we'll see if it pays off in the final game. It has been an exciting tournament as always, and it's been even more special with five prospects on one team.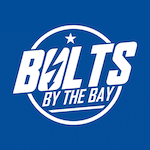 Want your voice heard? Join the Bolts By The Bay team!
Write for us!
Overall, Ingram has a 2-1-0 record, a 2.57 Goals Against Average and a .833 save percentage. As for the forwards, Joseph has three assists in six games, Raddysh has five goals and six points in six games (including three Power Play goals), Cirelli has three goals and seven points in six games (including a plus-7 rating) and Stephens has two goals and four points in four games played.
As you can see, all of these players have made some sort of contribution to Team Canada in one way or another, big or small. It's great to see this happen, and we'll see who makes it up to the Lightning first one day. On a side note, the last five out of 11 times Canada has hosted the tournament, they've won it all, including three times in the past 10 years, so history is on their side.
The 2017 World Junior Championship will get underway at 8 p.m. in Montreal. It's the final game of the tournament, and Team Canada and Team USA will battle it out for gold. Five Tampa Bay Lightning prospects represent Canada, so we'll see who can rise to occasion in this final game. Tune in for the final on the NHL Network, and don't forget to check out the silver medal game at 3:30 p.m. between Sweden and Russia.