Tampa Bay Lightning F Ondrej Palat practicing but still in red no-contact jersey
Tampa Bay Lightning forward Ondrej Palat making strides as he continues to practice with the team but remains in a red no-contact jersey.
The Tampa Bay Lightning has seen plenty of injuries this season, but there is one injury on the books right now which is having quite an impact on the team. Lightning forward Ondrej Palat has been relegated to the sidelines since January 22 when he took an awkward fall thanks to an irresponsible play from Minnesota Wild defenseman Jared Spurgeon.
After being re-evaluated by the Lightning's medical team, it was determined Palat would be forced to miss 6-8 weeks with a Lower-Body Injury. Palat has always been an integral part of the Lightning's offensive core and his absence was almost immediately felt by the Lightning and their fans.
The most disappointing part of this whole ordeal is it was a non-hockey related injury which was completely avoidable if not for the irresponsible actions of Spurgeon. Lightning Head Coach Jon Cooper was rather outspoken about his thoughts on the matter.
"It's a huge loss for us on a complete non-hockey play that didn't have to take place," Cooper told Joe Smith of the Tampa Bay Times. "It's tough to swallow, I'll tell you that."
Ondrej Palat returned to practice on February 24 albeit just for some light skating. While it was too early to start discussing a return at that point, it was at least a step in the right direction. Palat has continued to participate in the Lightning's practices; however, he has been upgraded to a red no-contact jersey.
This is where the Lightning currently finds themselves. According to Joe Smith, Palat was practicing with the team this morning; however, he was still dressed in a red no-contact jersey. Obviously, this means Palat will not be taking the ice with the team tomorrow night as they take on the Ottawa Senators.
The Lightning currently has 13 games left in the regular season, including tomorrow night's contest against the Senators. At this point, the hope is Palat will be able to return in enough time to get a handful of games in before the start of the postseason so he can get his legs under him and be able to give his best effort.
While the Lightning and their fans would love to have Ondrej Palat back on the ice playing games, but the one thing no one wants if for Palat to return before his body is ready and risk potentially reinjuring himself. This is something even Palat himself is concerned about.
"It's a tough injury, and nothing you can do," Palat told Joe Smith. "You've got to wait until it's 100 percent. You don't want to rush it."
At this point, the best thing the Lightning can do is take things one day at a time and allow Palat's body the time it needs to heal properly. If Palat is going to be ready to go when the postseason starts, he needs to be able to have full use of his body without fear of reinjuring himself.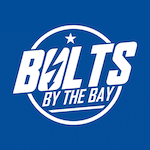 Want your voice heard? Join the Bolts By The Bay team!
Write for us!
While the end of the regular season is looming off in the distance, there are still plenty of games left for Ondrej Palat to get back into the lineup and be ready to go. The important thing is to continue to make progress towards reaching their ultimate goal.