Tampa Bay Lightning: Erik Karlsson trade rumor recap
#KarlssonWatch has been going strong for the past few weeks and the Tampa Bay Lightning are rumored to be the landing spot of the Senators Captain and star.
Unless you've been living under a rock or purposefully avoiding social media for the past few weeks, you've heard about the #Karlssonwatch.
Ottawa Senators Captain, All-Star, and Norris Trophy-winning defenseman Erik Karlsson is rumored to be on the move. There were plenty of rumors that Karlsson would be moved at the deadline, but the Senators decided to stick to their guns and keep him in place. Now, however, is a much different story.
It's been rumored for a while now that Karlsson wanted out of Ottawa. The big event that brought these rumors to a head though was Karlsson's wife Melinda filing for a peace bond against the fiancé of another Senators player Mike Hoffman.
This was an incredibly dark and ugly event and there are far too many details to talk about here. If you want to read up on what exactly happened, FanSided NHL did a great recap of all the details and events, which can be found here.
The result of all of this was Hoffman being traded and rumors of Karlsson being traded heating up once again. For the sake of a semi-coherent timeline, this is where we'll start for the Tampa Bay Lightning.
After Hoffman was traded, the Senators extended a rather embarrassing contract offer to Karlsson of $10 million for eight years. This came right on the heels of the Los Angeles Kings signing their star defenseman Drew Doughty to an eight-year $11 million deal. It seems that $11 million is the price for stars now as John Tavares signed the same deal for one less year with the Toronto Maple Leafs.
It may not seem like just one million less would be that big of a deal, but it most definitely is. This offer is coming from a team that has treated Karlsson poorly, is embedded in multiple controversies, and will likely go through another rough season on the ice next year.
If the Senators really wanted to keep Karlsson, this extension was the perfect opportunity to show Karlsson that they valued him and wanted to give him his worth. Instead, they lowballed him, and this offer was regarded by many as a formality.
The @Senators offered Erik Karlsson an 8 year contract extension for $10M per season. Now they are in serious trade talks with multiple teams highly interested. #NHLNews

— Kathryn Tappen (@KathrynTappen) July 3, 2018
For a while, it seemed that the Dallas Stars were the frontrunners to land Karlsson. Some "insiders" went as far as to say that it was basically a done deal. However, these rumors soon quieted after the Star's reported refusal to include top defensive prospect Miro Heiskanen in the deal.
ICYMI, the #Stars are the favorites to trade for Erik Karlsson https://t.co/tC6X6kowvz

— Puck Prose (@Puck_Prose) July 4, 2018
Just as suddenly as they appeared, all rumors involving the Stars completely died out. From this point on, it's been all Tampa.
July 5th was the biggest day of speculation. To see where things are now, it's important to go through this day in its entirety. It began with an early morning tweet from Tampa's own Joe Smith.
Hearing similar rumblings on #TBLightning being eventual landing spot for Karlsson. Wouldn't be surprised, though no guarantees with deal of this magnitude. Couple days ago the Stars were considered front runners, per @seanshapiro. TB could get a 3rd team involved to move salary.

— Joe Smith (@JoeSmithTB) July 5, 2018
Aside from this, the morning was relatively quiet. That was until a Yostbomb was dropped.
Per source, teams around the league have been engaged as a third party to help facilitate a potential Erik Karlsson/Tampa Bay trade. Have to make salaries work.

— Travis Yost (@travisyost) July 5, 2018
Understandably, this made people freak out just a little bit. As people will when someone with a blue check mark tweets something, connections and assumptions were made. The most common of these was that there would be no need for another team to be involved unless the Senators and Bolts had something worked out already and just needed to shift some cap. At this point, Karlsson was going to be in Tampa by sundown.
Joe Smith again added fuel to this fire by suggesting that Ryan Callahan may be a piece that would be on the move to help facilitate this trade. Full transparency, he got us with this one too.
Also hearing Callahan in play in terms of third team to create space for potential deal. #TBLightning. Would imagine Rangers on his 16-team modifies no-move list he'd go to. https://t.co/0GAf75RGjc

— Joe Smith (@JoeSmithTB) July 5, 2018
Situations like this are funny as they have an uncanny ability to turn anything into evidence for or against your side. Everything from the All-Star game and dressing up as a pirate with Victor Hedman to Karlsson simply following Steven Stamkos on Instagram was used as evidence of the impending trade.
At approximately 7:17 PM on the 5th, Twitter exploded. Shawn Simpson, who is a radio personality for TSN 1200 in Ottawa posted this bombshell.
My NHL sources tell me a Karlsson deal to Tampa is done, pending a call with the league office. @TSN1200

— Shawn Simpson (@TSNSimmer) July 6, 2018
This was it, the Lightning would be getting Erik Karlsson. It was good as done according to someone from TSN, so that had to be the truth right?
For the next glorious half hour, Erik Karlsson was a member of the Tampa Bay Lightning. Custom jerseys were ordered, potential line combinations were shared, and speculation about the return from Tampa spread like wildfire. The celebration, however, was cut short by another Yostbomb.
Not sure it's done … (yet?).

— Travis Yost (@travisyost) July 6, 2018
Elliotte Friedman, who is an insider for NHL network and a reporter for Sportsnet was quick to back up Yost's sentiment.
Getting denials on a Karlsson trade….we'll just have to let things play out

— Elliotte Friedman (@FriedgeHNIC) July 6, 2018

Just like that, Erik Karlsson was no longer a Bolt. After this, things became quiet again. Late into the night fans waited for a move from Lightning Vice President and General Manager Steve Yzerman, but nothing came.
That brings us to now. After the 5th, there haven't been any more big events like this. No new info, no big insider bombs (that came from a reputable source and can actually be backed up), and no moves from either team.
This has led to speculation that something has called the negotiations to stall. I mean, there were a bunch of insiders that posted about it so something had to be close right?
Since there hasn't been anything new to feed off of in a few days, the frenzy surrounding the rumors has died off a bit. Just in case you were losing interest though, Kathryn Tappen posted this teaser yesterday to reel you right back in.
The @TBLightning continue their trade talks with the @Senators for Erik Karlsson. Tampa looks to clear cap room to accommodate the all star defenseman. #NHLNews

— Kathryn Tappen (@KathrynTappen) July 9, 2018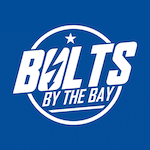 Want your voice heard? Join the Bolts By The Bay team!
Write for us!
As of now, it does seem that the Lightning is still the frontrunners to acquire Karlsson in a trade. There is a moral to this story, however, and it is that no matter how many insiders report something and how reliable their sources are, nothing is done until it comes from the teams themselves. We'll just have to wait and see how this one plays itself out.