Tampa Bay Lightning re-signs Cory Conacher to one-year deal
Tampa Bay Lightning forward Cory Conacher will be staying here in the Bolts Nation for another year.
The Tampa Bay Lightning announced today on twitter, the Lightning has signed Cory Conacher to a one year, one-way contract extension that kicks in at the conclusion of the season.. The forward is in his ninth year in the NHL, and his second stint with Tampa Bay.
After signing as a free agent after the NHL draft in 2011, Conacher had one of his best years right out of the gate, racking up 24 points in the 35 games in the 2012-13 season. His next highest point total came the year after when he had 20 points as a member of the Ottawa Senators.
Shifting between the AHL and NHL call-ups through his career, Conacher has played two years for Ottawa and one year each for both the Buffalo Sabres and New York Islanders. If he plays through his $700,000 contract that he just signed for next season, that will mark five years with the Lightning.
The importance of his one-way contract, which starts on July 1st of 2019, means that he will be paid the same whether he is on the Syracuse Crunch or remains on the Bolts roster. He was previously on a two-way contract.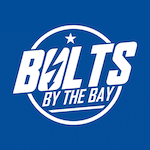 Want your voice heard? Join the Bolts By The Bay team!
Write for us!
While only playing in one game so far this season, Conacher will surely add important depth in a league where needing extra players and call-ups have become a formality.