Tampa Bay Lightning Alum Brian Boyle says his cancer is in remission
After being diagnosed with Leukemia during training camp last year, former Bolts forward Brian Boyle says his cancer is now in full remission.
Today, the hockey world got some of the best news it's gotten in a long time. Current New Jersey Devils, and former Tampa Bay Lightning, forward Brian Boyle announced today that his cancer is in remission.
Last season, Boyle was diagnosed with chronic myeloid Leukemia. Luckily, it was found early on and treatment was begun immediately. Through all this, Boyle played through the majority of the season, dressing for 69 games and notching 13 goals and 10 assists in that time.
Boyle went on to represent the New Jersey Devils at the All-Star Game at the Amalie Arena in Tampa last year. As one could easily imagine, Brian Boyle was met with open arms by the fans here in the Bolts Nation.
After everything Boyle went through, both on and off the ice last season, he was awarded the Bill Masterton Memorial Trophy for perseverance, sportsmanship, and dedication to hockey at the NHL Awards in Las Vegas..
Boyle is known for his gritty style of play that quickly made him a fan favorite with the Lightning. His spectacular playoff performances in 2015 and 2016 helped the Lightning reach the Stanley Cup Final and the Eastern Conference Final in those years respectively.
At the 2017 Trade Deadline, Boyle was traded to the Toronto Maple Leafs.
According to Boyle himself, he is now in full molecular remission. This means that there are no Leukemia cells left in his body. Though it is now in remission, his cancer could return. He will continue his regular treatments with his doctors and medication.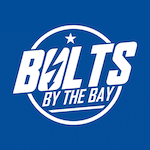 Want your voice heard? Join the Bolts By The Bay team!
Write for us!
Through the first 6 games of the season, Boyle has recorded three goals and one assist with the Devils. They started the season with a red-hot 4 game win streak, but have dropped their last two contests. Boyle will soon face his former team. The Lightning and Devils will face off at Amalie Arena on October 30.