Lightning: A look at Kevin Shattenkirk's quick start
Tampa Bay Lightning defenseman Kevin Shattenkirk has gotten off to a quick start this season, making GM Julien BriseBois look like an absolute genius.
On August 5th, the Tampa Bay Lightning announced the signing of veteran right-handed defenseman Kevin Shattenkirk to a one year, 1.75 million dollar contract. Just two years removed from being one of the most sought after free agents in the NHL, the Lightning were able to sign Shattenkirk for cheap after the league-wide open of Shattenkirk dropped dramatically during a disappointing tenure with his home town team, the New York Rangers, who bought out his contract at the end of the 2018-2019.
In fact, his signing almost seemed like an afterthought for the Lightning who had been looking to find a right-handed defenseman to replace Anton Stralman who signed with the Florida Panthers earlier in the offseason. It might have seemed like an afterthought because it most likely was. Shattenkirk was signed just weeks before training camp began. Well after many of the best free agents had been snagged off the market. Tampa only had already signed 5 defensemen with NHL experience before they made their way to Shattenkirk (Cameron Gaunce, Jan Rutta, Braydon Coburn, Luke Schenn, and Luke Witkowski).
Afterthought or not, Shattenkirk's offensive production has made Lightning General Manager Julien BriseBois look like a genius for taking a low-risk high-reward gamble on him. Just one month into the season, Shattenkirk has already scored four goals, doubling his total from last season. Add those to his six assists and he is on pace for the highest-scoring season of his career (63 points in 82 games) and is easily the best signing (not including Brayden Point who was an RFA) of BriseBois's young career.
So how has Shattenkirk been able to return to form so quickly in Tampa? After all, this is a player who just 3 months ago was considered washed up by the vast majority of hockey fans and now he is tied for 10th in the league for points among defenseman.
A glance at his stats reveals his shooting has been much improved from last season. Shattenkirk converted an abysmal 1.4 percent of shots into goals last season. Well below his career average shooting percent of 6.00. While Shattenkirk's current rate of 11.1 percent is likely over-inflated by a few early season goals, it is unlikely to fall to that abysmal 1.4 percent of last season.
If Shattenkirk had maintained his career average shooting percentage last season, we would have expected him to score 8.88 goals. Not great, but significantly better than the 2 he posted. Likewise, we would have expected him to score just 2.16 goals so far this season.
In the NHL, shooting percentage has a tendency to regress to the norm. Abnormal shooting percentages, whether too high or too low, don't tend to last long and are usually a good indicator that a player is either over, or under producing.
So maybe Kevin Shattenkirk hasn't changed anything and he just had a bad year last year. That may be the case, but you can not score if you don't shoot and Shattenkirk has been shooting the puck a lot this season.
He is currently averaging 12.81 shots per 60 minutes of play. His highest shooting rate since 2015-2016, when he scored a career-high 14 goals. His 36 shots on goal is second on the team (only 3 behind Steven Stamkos) and tied for 8th most among defensemen in the NHL. This is welcome news to the Lightning who currently has the second-worst shots for to shots against ratio in the league.
There could be a lot of reasons that Shattenkirk is shooting more. He could be getting more playing time in the offensive zone. However, his offensive zone start percentage of 56% this season is actually 4.4% lower than his last two seasons in New York. Another option is he could be receiving a higher quality of offensive zone time, however, he is averaging just 1 minute and 17 seconds of power-play time a game. By far the lowest of his career.
Maybe the players around Shattenkirk are just better and therefore are making him look better? This could certainly be the case. Last year the Rangers were in full tank mode and their defense was the weakest part of their team. Shattenkirk spent most of his season paired with Brady Skjei, Fredrik Cleasson, or Brendan Smith.
In Tampa, his top three defensive partners by ice time are Victor Hedman, Ryan McDonagh, and Mikhail Sergachev. No offense to Skjei, Cleasson, or Smith, but I don't think you will find anyone arguing that Shattenkirk upgraded his linemates when he moved south.
However, it would be unfair to say Shattenkirk's offensive success has been entirely reliant on the play of those around him. His Fenwick rate is only 17% below league average. Yes, you read that correctly. I said only. Having a Fenwick rate17% lower than average is worthy of praise considering the Lightning, as a whole, have a Fenwick rate that is 20% below league average. (Things have not been going well for Tampa).
In addition, Shattenkirk's possession metrics do not support the idea that he has been reliant on those around him. His Corsi-for percent of 51.71 is second among Lightning defenders (excluding Jan Rutta who has only played 2 games). Just barely behind Sergachev who sits at 51.81%, but well ahead of the team average of 49.90%.
Once again, this is an area of improvement from his time in New York where he posted a Corsi-for of 49.2% over the course of two seasons. However, this is significantly lower than what he was able to produce in St. Louis, where he had a Corsi-for of 54.2% over 7 years.
Another factor in Shattenkirk's return to form could be his health. Shattenkirk missed 36 games in the 2017-2018 season, the majority of which came after he underwent knee surgery in January of 2018. Despite playing 73 games the following season, many believed Shattenkirk's play was still suffering from his lingering health issues. In fact, Julien BriseBois himself said he believes injuries were the cause of Shattenkirk's disappointing tenure in New York.
An injury-free Kevin Shattenkirk has found himself at home with the Tampa Bay Lightning. Even amid the Lightning's early-season struggles, Shattenkirk's offensive production has stood out as a bright spot.
And Lightning coach Jon Cooper has rewarded Shattenkirk for his performances. Shattenkirk is averaging 20:33 of ice time per game. Only Victor Hedman and Ryan McDonagh see the ice more on a nightly basis.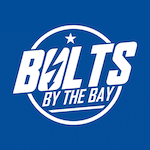 Want your voice heard? Join the Bolts By The Bay team!
Write for us!
With 10 points in 13 games, Shattenkirk has re-established himself as an offensive threat from the blue line. It's too early to say if the Shattenkirk of old has re-emerged in Tampa (we can only hope it has), but he has clearly demonstrated that he still is a top-four defenseman in the NHL.