Lightning: Luke Witkowski a victim of team's slow start
After being placed on waivers and subsequently being reassigned to the Syracuse Crunch, Tampa Bay Lightning forward Luke Witkowski seems to be the latest casualty of the team's slow start.
On Saturday the Tampa Bay Lightning announced forward Luke Witkowski had been placed on waivers for the purpose of re-assignment to the Syracuse Crunch, the Lightning's AHL affiliate. Luckily for the Lightning, all 30 other NHL teams passed on him and Witkowski skated in his first game for the Crunch (a 4-2 loss to the Hershey Bears) on Sunday evening.
The seventh-year pro was reunited with Tampa Bay this off-season after spending the last two seasons with the Detroit Red Wings. Officially listed as 6'2" and 217 pounds, Witkowski was signed as part of an effort by the Lightning to add physicality to the lineup after their now infamous first-round sweep at the hands of a much larger and much more physical Columbus Blue Jackets team in April.
Witkowski, who can play both right-wing and defense, began the season for Tampa Bay playing on the fourth line alongside Gemel Smith and Pat Maroon. Two players who were also added during the off-season for their physical presence.
The newly formed line immediately caught the attention of Lightning fans for their high energy, hard-hitting, and at times, dominate puck control. On more than a few instances they were Tampa's best line. However, the unification would be brief.
Gemel Smith would be sent down to Syracuse after just 3 games in order to clear way for Cedric Paquette, who missed the start of the season with an injury. Pat Maroon was placed on injured reserve after sustaining an injury in a fight with Michael Healey on October 29th. Leaving only Witkowski, who switched to playing defense midway through the same game following an injury to Victor Hedman, in the lineup.
Witkowski's lone survivor status would be short-lived. He was sent to minors just 3 days after Maroon's injury. Despite the unfortunate ending, this may have been the best 12 game stretch of Witkowski's career. During his stint, he posted 1 goal, 2 assists, 13 penalty minutes (including one fighting major), and a team-high 38 hits. In fact, his 3 points are one shy of his career-high (hey, I said he was known for his physicality, not his scoring ability).
So why was Witkowski sent to the AHL if he was doing exactly what the team wanted him to do? To say the least his possession metrics were not good. His Corsi-for is just 38% at even strength despite starting the majority of his shifts in the offensive zone. His even-strength Fenwick-for is even lower at 36.7%. Suggesting, not only is Witkowski struggling to keep the puck in the offensive zone, but he is also blocking shots at a rate below league average. Not a winning combination.
Despite his less than flattering possession stats, Witkowski's demotion likely had little to do with his on-ice performance. As I said earlier, Witkowski was brought in to make the other team respect Tampa's physical presence and he had done just that.
Witkowski was a victim of the limited rosters sizes in the NHL, which are capped at 23 active players. Each night a team can dress 18 skaters, 2 goalies and have 3 scratches watching from the press box. After Hedman and Maroon went down in the game against the Rangers, the Lightning re-called forwards Cory Conacher and Alexander Volkov, along with defenseman Luke Schenn from Syracuse.
The next day, Volkov and Schenn were inserted into the line-up with defenseman Jan Rutta, who had been a healthy scratch for the first 11 games. Volkov, a young Russian forward, is thought highly of by the organization. He earned his call up after an impressive training camp and hot start to the season in Syracuse where he netted a point in each of his first three games.
Schenn, who also had a good training camp, is a veteran defenseman who immediately made an impact by playing 18 minutes and 48 seconds in his first game. Meanwhile, Conacher was immediately sent back to Syracuse before getting a chance to log any NHL ice time.
The additions of Volkov, Conacher, and Schenn pushed the Lightning's active roster to 23, backfilling spots vacated by Pat Maroon and Victor Hedman who were moved to injured reserve. A full 6 days in between games gives Hedman and Maroon plenty of time to get healthy and return to the lineup. Hedman's return seems likely after he practiced in full gear on Tuesday.
Leaving two players on the chopping block before the team made the trip to Sweden to begin their two-game global series against the Buffalo Sabres.
Lightning Coach Jon Cooper faced a predicament. His first option was to send two of the four young Lightning players who are still waiver exempt (Cernak, Joseph, Volkov, or Cirelli) to Syracuse. A highly unlikely move. Erik Cernak, Mathieu Joseph, and Anthony Cirelli have all established themselves as regulars in the Lightning line up. And Cooper seems determined to give Volkov a shot at making an impact in the NHL.
Volkov's first two games he has played largely alongside Tampa's best goal scorers, Steven Stamkos and Nikita Kucherov. An honor not commonly bestowed upon rookies making their first or second career starts and not something that would likely have happened if Stamkos and Kucherov were producing like they did last season.
It is unlikely that Volkov would have received a call-up if the Lightning were playing well. Coach Cooper has a history of making players really earn their call up. Even in times of trouble, he usually gives his veteran players ample time to right the ship before turning to young players from Syracuse. This year things were different. Cooper himself said he is "trying everything" to find a line up that works for the Lightning.
"Line Blending", as it is often called in the hockey world, is a common tactic of Cooper's when things aren't going as planned. The mixing and matching of line combinations in hopes of finding a group of players that work well together is something many Lightning fans are all too accustomed to seeing. The addition of Volkov is his latest rendition of his oldest and most well-used trick.
Cooper is hoping that Volkov can add some energy to a team that is off to a sluggish start. So far that hasn't happened, Volkov is minus-3 with no points in 26:53 of play in his two games with Tampa. He has only recorded one shot on goal.
Given Cooper's decision to give Volkov a chance to stay in the NHL, his only other option was to send two veteran players through waivers and then to Syracuse. When a player is put on waivers they have to wait 24 hours before they can be sent down. During this 24 hour period, any team in the NHL can claim them and add them to their active roster.
Although unlikely to happen, being claimed by another team is still a risk. Lightning fans may remember when the Ottawa Senators claimed Chris DiDomenico when Tampa placed him on waivers for assignment to the AHL in 2017. The claim, often viewed as a breach of gentlemanly protocol by NHL GMs was revenged a few days later when the Lightning claimed Gabriel Dumont off of waivers from Ottawa.
The risk of losing a player leaves Cooper with few options when choosing who to send down. Realistically, Cooper could probably send down Witkowski, Conacher, Schenn, Rutta, or Paquette without another team making a claim on them. With Hedman's injury status unknown, Rutta and Schenn are needed to make up the missing ice time on the blue line. Paquette is a long-established member of the team and unlikely to go anywhere soon. He is also the most likely to get claimed off waivers.
After Conacher has been sent down, Witkowski was the last viable waiver option for Cooper. An unfortunate circumstance for a player who was off to the hottest start of his career.
Witowski's demotion marks a turn away from the more physical style of hockey the Lightning touted throughout the off-season. A rather quick retreat from the "new" Lightning. A team that was to be built more for postseason success than regular-season highlights.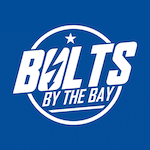 Want your voice heard? Join the Bolts By The Bay team!
Write for us!
While this new style of play, led by Witkowski, may not have produced immediate results, it has been the most entertaining aspect of the 2019-2020 Tampa Bay Lightning. Fans of old school hockey can only hope the heavy-hitting Luke Witkowski makes his way back to NHL this season.