Tampa Bay Lightning recall Cory Conacher from Syracuse Crunch
The Tampa Bay Lightning has recalled forward Cory Conacher from the Syracuse Crunch ahead of their battle against the Nashville Predators tonight in Nashville.
The Tampa Bay Lightning can't seem to win for losing this season when it comes to injury. It is starting to feel like the Bolts lose another player to a varying degree of injury as soon as another player returns. Tonight could be another glaring example of this particular theory.
The Bolts made their way to the Bridgestone Arena in Nashville to do battle with captain Roman Josi and the Nashville Predators. Before the Lightning takes the ice tonight, there was a little bit of business to be taken care of. It seems there will be an extra player making their way to Music City with the Bolts.
The Tampa Bay Lightning has officially recalled forward Cory Conacher from the Syracuse Crunch. Some people may be wondering what this means for the Lightning roster. Well, according to Lightning Head Coach Jon Cooper, there is a chance the Lightning will be taking the ice without forward Alex Killorn.
Alex Killorn is currently dealing with a lower-body injury and it is unknown at this point whether or not he will be available tonight as the Lightning take on the Predators. According to Coach Cooper, Killorn took the morning skate with the team and would be evaluated closer to game time.
Should Conacher take the ice with the team, it will be his fourth game in a Lightning sweater this season. In those three games, the 29-year-old centerman has recorded a lone assist which came on a goal from Brayden Point in the first period on November 23 against the Anaheim Ducks.
Cory Conacher definitely has some big shoes to fill tonight should he take the ice with the team. Alex Killorn has been having a good year thus far, registering six goals and 11 assists for a total of 17 points through 23 games. If Killorn isn't forced to miss a significant amount of time this season and keeps on the same path, he could very well set a new personal record for himself this season.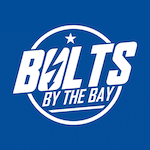 Want your voice heard? Join the Bolts By The Bay team!
Write for us!
As we mentioned before, nothing is set in stone at this particular moment. There is always a chance Alex Killorn could be cleared for action ahead of tonight's encounter with Nashville. The good news is, if Killorn is not cleared, the Bolts are prepared and have a more than suitable substitute waiting in the wings.