Lightning heads North to battle Eric Staal and Minnesota Wild
The Tampa Bay Lightning looks to kick off a new win-streak as they head North to do battle with the Minnesota Wild.
The Tampa Bay Lightning will travel North to the State of Hockey to take on the Minnesota Wild tonight at 8:00 pm ET. The Lightning is fresh off a 4-3 come-from-behind win in Amalie Arena Tuesday night. The Bolts had to overcome an early 2-0 deficit and a late third-period deficit of 3-2 to defeat the visiting Los Angeles Kings.
The win allowed the Lightning to continue hunting down the division-leading Boston Bruins in the race for the Atlantic Division title. Tampa now trails Boston by just 6 points with 2 games in hand. More importantly, the win prevented the Lightning from losing their momentum after a 10 game win streak came to a close with a loss to the New Jersey Devils just two nights before.
Meanwhile, Minnesota has been in free-fall mode since the Christmas break. Just 3-6-1 in their last ten games, the Wild have not recorded a win in their last four games and have fallen to dead last in their division.
But don't expect it to be an easy win for the Lightning. The Wild are fresh off a 7-3 drubbing at the hands of the Pittsburgh Penguins and will be looking to make a statement against the hottest team in the league. A team Minnesota should have some confidence playing against. After all, last time these two teams played Minnesota left Amalie Arena with two points and a 5-4 victory.
The Bolts must avoid a classic trap game against a struggling team on the first half of a back-to-back set in a week where everyone is looking forward to the week off provided by the NHL All-Star Game.
Much of Minnesota's on-ice struggles can be attributed to below-average goaltending and when I say below average, I mean significantly below average. Wild Head Coach, Bruce Boudreau has been using the goalie tandem of Alex Stalock and Devan Dubnyk. Splitting their playing time almost right down the middle with 23 starts for Dubnyk and 22 starts for Stalock, but it hasn't affected their outcome at all as both goaltenders have been terrible.
Dubnyk is in the midst of one of the worst seasons of his career. A Save Percentage of .892 says everything a fan needs to know. That's good for 53rd out of the 55 goalies to play 15 or more games in the NHL this season. Only Martin Jones of the San Jose Sharks has played more games with a lower Save Percentage. Even then things get worse for Dubnyk. His Goals Against Average (GAA) ranks slightly worse at 54th overall (3.35 GAA) in the league.
Stalock hasn't been much better. His Save Percentage of .903 and GAA of 3.01 are both significantly below league average. For their part, the Wild let in the fourth most goals as a team (3.37 per game), but they are middle of the road when it comes to shots allowed where they rank 15th in the league with 31.5 shots allowed per game. Slightly below Tampa, who sits at 31.2 shots allowed per game. Yet the Lightning is tied with Washington for the 18th fewest goals allowed per game.
Moral of the story? The Lightning should shoot the puck. Shoot it from anywhere, anytime they can. Chances are whoever is in net for Minnesota may let in a bad goal, or two.
Milestone Watch
Alex Killorn can set a new career-high for goals tonight with his 20th goal of the season. If he does score, it will also be his 300th career NHL point. A veteran of 8 NHL seasons, Killorn has come close to breaking the 20 goal mark several times.
However, he is in the midst of a career year. With 19 goals and 19 assists in 44 games, he will likely shatter his career-high in goals (19) and points (47). He is even likely to pass the 30 goal mark. A feat only three other Lightning players have accomplished (Steven Stamkos, Brayden Point, and Nikita Kucherov).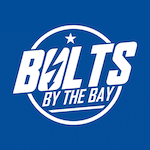 Want your voice heard? Join the Bolts By The Bay team!
Write for us!
Killorn will not be alone in his pursuit for 300 points. Lightning defenseman Ryan McDonagh currently sits at 298 career points. Lightning fans could be in for a trifecta of milestones if McDonagh gets his second point of the night assisting on a goal by Alex Killorn.