Tampa Bay Lightning free agency: Analyzing the Tyler Johnson deal
The Tampa Bay Lightning have signed restricted free agent Tyler Johnson to a seven-year deal worth $35 million. How did General Manager Steve Yzerman do at the negotiating table and when can fans expect a deal for Ondrej Palat?
As you may already know, Tyler Johnson has signed a seven-year contract extension to remain with the Tampa Bay Lightning in a deal worth $35 million.
That the deal was made before his arbitration date and the $5 million average annual value are no surprise to Bolts By the Bay; it's exactly what we predicted.
The deal, which costs the Tampa Bay Lightning a variable amount ($5 million, $6.75 million, $5.5 million, $3.75 million, $5.5 million, $3.75 million and $4.75 million, respectively) includes a no-trade clause (NTC), which is modified to a limited NTC toward the end of the contract, according to TSN's Darren Dreger.
So how did each side make out in this deal?
Pretty darn well, to be honest, for both parties.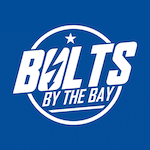 Want your voice heard? Join the Bolts By The Bay team!
Write for us!
As we predicted, Johnson got a decent pay bump, from $3.3 million to $5 million, but it's still a fairly good deal for the team. It's on the low end of the range TyJo could expect in free agency but it offers the young forward term in a deal that will carry into his 30s.
The Tampa Bay Lightning were likely able to negotiate a flat $5 million AAV due to Johnson's noticeable dropoff during the 2015-16 season. While he was a giant in the 2015 playoff run, his numbers trended downward. He did, however, progress last season. The fact that former linemate Nikita Kucherov took such a team-friendly deal in the 2016 offseason probably didn't hurt.
At this time, Tyler Johnson is now the fourth highest-paid player on the Bolts, behind Captain Steven Stamkos ($8.5 million AAV), Victor Hedman ($7.87 million AAV) and Alternate Captain Ryan Callahan ($5.8 million AAV).
Expect that to change in the near future, as the Lightning move forward in negotiations with Johnson's fellow RFA and Triplet, Ondrej Palat. Palat experienced the same statistical dip in 2015-16, but rebounded the following season in kind. His stats are a little higher than Johnson's during that two-year stretch and his on-ice presence tends to be more impactful, with a more physical presence and greater play-making abilities.
Based on the Johnson deal, we're expecting the Tampa Bay Lightning to sign Palat to a similar deal, in terms of length, with a slightly higher price tag. Look for the announcement of a deal between $6.5 and $5.5 million AAV over a term of five to seven years to be announced in the next few weeks.
All in all, this extension is good for both Tyler Johnson and the Tampa Bay Lightning. It's a deal in which both sides should be happy with what they're getting for the long term. Hopefully Yzerman can work his Yzermagic and get a good deal for Palat to help solidify the Bolts' core for the near future.